Are you searching for a place to buy crystals and metaphysical goods in Adelaide? There's nothing quite like visiting crystal shops in person and being enveloped in a world of vibrant colours, textures, and energies. You can browse through the vast selection of crystals and let your intuition guide you towards the ones that resonate with you the most.
The knowledgeable and passionate staff at crystal shops can also offer insights and guidance to help you on your spiritual journey. Shopping for crystals in person is not only a sensory experience but also a chance for personal connection and spiritual growth.
Lucky for those in South Australia, Adelaide is home to a number of captivating crystal and metaphysical shops in and around the city. Some of these shops also offer alternative healing practices like tarot readings, meditation tools, and psychic sessions.
We've compiled a guide that features 27 of the best crystal shops in Adelaide and regional SA , plus a few online shops run by Adelaideans, each with its own distinctive personality and offerings. Whether you're after a raw citrine or new tumbled stones to add to your collection, we're sure a few of these places on this list will be able to help you find what you are looking for.
—
Retail Crystal and Metaphysical Shops in Adelaide
1. Carpe Diem With Remi
158 Commercial Rd, Port Adelaide SA 5015
—
2. Eternal Spirit
376A Unley Rd, Unley Park SA 5061
—
3. Merakiii Room
148 Hutt St, Adelaide SA 5000
—
4. GLOW Holistic Healing
Level 1/186 Rundle St, Adelaide SA 5000
—
5. Crystal Wave
677 Grange Rd, Grange SA 5022
—
6. Crystal Healing Sanctuary
43/45D Jetty Rd, Glenelg SA 5045
www.crystalhealingsanctuary.com.au
—
7. Wiccan Wizard
1/40 Cavendish Ave, Devon Park SA 5008
—
8. Isean Crystals, Gifts And Wellness Centre
Shop 1/111 Main South Rd, O'Halloran Hill SA 5158
—
9. The Magickal Crystal Forest
Southgate Plaza Shopping Centre, 90-108 Sherriffs Rd, Morphett Vale SA 5162
2B/55 Beach Rd, Christies Beach SA 5165
www.themagickalcrystalforest.com
—
10. Karma Living
Shop T40A, City Cross Arcade, 32 Grenfell Street, Adelaide SA 5000
Shop 2040A, Westfield Marion, 297 Diagonal Road, Marion SA 5046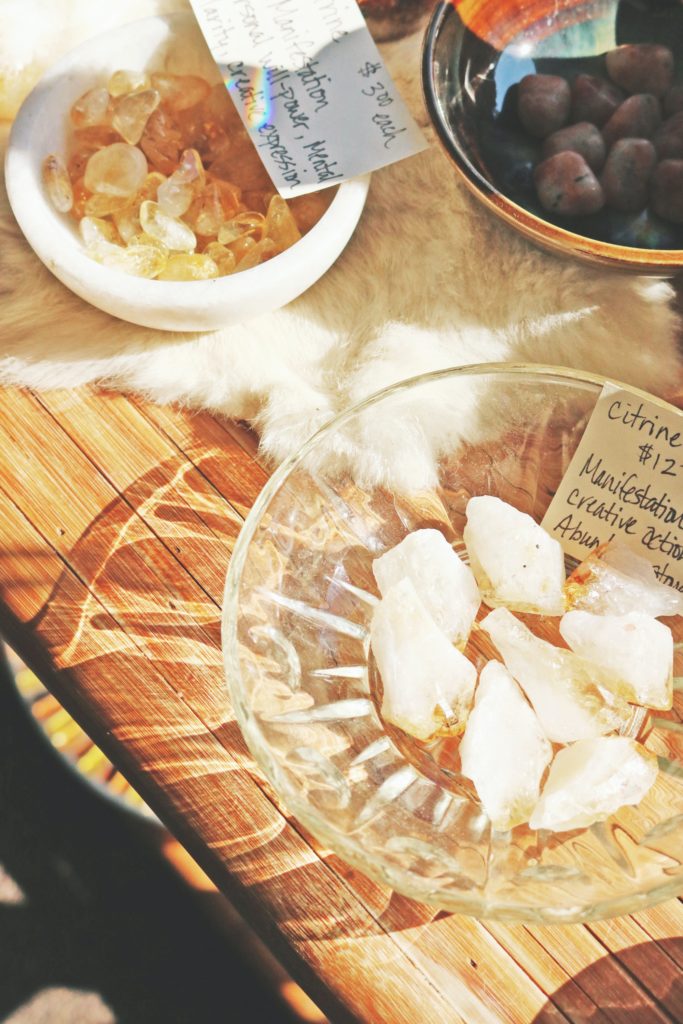 —
11. Love Potion Crystals
Shop 2/865-869 North East Road, Modbury SA 5092
—
12. Gypsy Rose
122 Semaphore Rd, Semaphore SA 5019
www.gypsyrosetreasures.weebly.com
—
13. Journey
8 Derrilin Rd, Ingle Farm SA 5098
—
14. Naturally Wild
1 Payneham Rd, College Park SA 5069
—
15. CCL Crystal Therapy
Gameau Rd, Paradise SA 5075
—
16. Lady Boheme
172 Hancock Rd, Ridgehaven SA 5097
—
17. Spirit Sista's
Beach Rd, Noarlunga Centre SA 5168
www.instagram.com/spirit_sistas03
—
18. Wanderlust Soul
25 Mount Barker Rd, Hahndorf SA 5245
—
19. Divine Feather
Shop 1/20 Victor Harbor Rd, Mount Compass SA 5210
—
20. Natural Step N Stones
56 Bridge St, Murray Bridge SA 5253
—
21. Simply Chi
79B Randell St, Mannum SA 5238
—
22. Spellbound Magical Gifts
72 Murray St, Gawler SA 5118
www.spellboundmagicalgifts.com.au
—
23. A Little Spice And All Things Nice
93 Main Rd, Normanville SA 5204
www.facebook.com/alittlespicenew
—
Online Crystal and Metaphysical Shops in Adelaide
24. Lesca Crystals
—
25. Temperance Crystals
www.temperance-crystals.com
—
26. Speak In Spells
—
27. Instinctive Direction
www.instinctivedirection.com.au
🔮 LOCAL AUSTRALIAN CRYSTAL SHOP GUIDES