'Tis the season! 🎄 The holidays are sneaking up on us faster than you can say "gingerbread latte," and it's that wonderful time where we dive headfirst into the chaos of festive preparations. Ah, the joys of holiday shopping, right? The struggle to find the perfect gift is real, especially when you're shopping for someone with a spiritual vibe.
So, let's address this issue:
What do you get for your crystal-loving, yoga-obsessed, spiritual guru friend?
It's a bit like deciphering a cosmic riddle, but don't worry – I'm going to try and save you hours of walking around in circles at the shop looking for something. Here are my top ten gift ideas for the spiritual souls in your life. Let the gift-giving adventure begin! 🎁✨
1. Crystal Grid
I can absolutely guarantee that your spiritual friend already has a shelf or table full of crystals. After all, crystals are the foundation of many spiritual practices. However, there's one unique item that may not be part of their collection yet—a crystal grid.
Crystal grids are designed to amplify the energy and properties of each crystal when placed in a specific geometric layout. If you're looking to impress your crystal-loving friend and earn some brownie points, introducing them to the world of crystal grids is a fantastic choice. These grids open up new possibilities for harnessing the energies of their beloved crystals and exploring the profound connections between them.
To start you off on your search, I recommend checking out the crystal grids from Crystal Vision.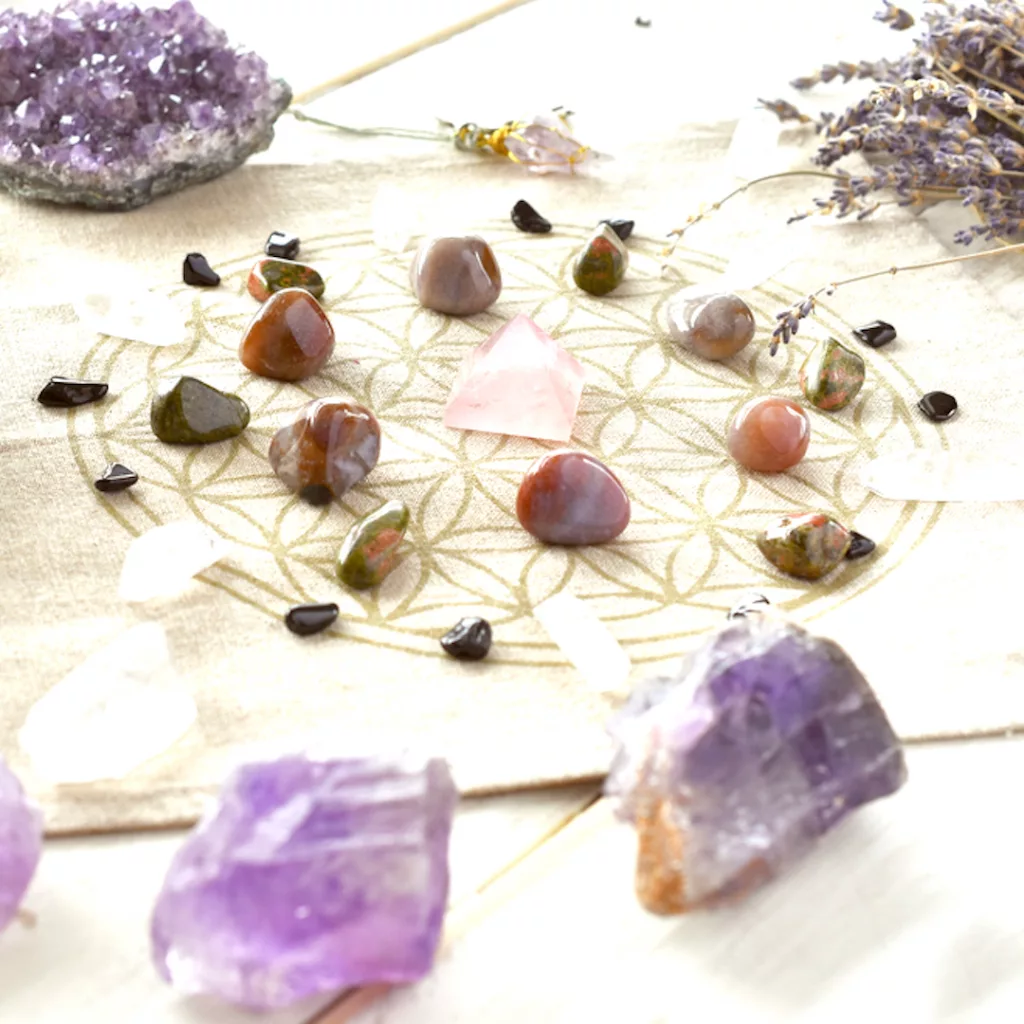 2. Deck Of Indie Tarot Cards
Another essential item for any spiritual seeker are tarot cards. But, did you know that there are literally thousands of different tarot decks available? If you want to truly impress the tarot card enthusiast in your life, consider gifting them a one-of-a-kind deck. Indie tarot cards are my personal favourites as they come in so many different styles and themes. The best part is that you're also supporting an independent artist and author.
Among my top recommendations are 'The Mushroom Hunter's Tarot' by artist Joe Buckley, available from Mystiko House; and the 'Luna Somnia Tarot' from Shores of Moon. These distinctive decks offer a fresh and intriguing perspective for tarot readings.
3. Plant Care
Does your spiritual friend have a deep connection with nature? Or perhaps they are an avid plant collector living out their urban jungle dreams. Whatever the situation, a practical plant care kit may just be the thing they need. The Plant Runner Plant Care Essentials Kit from Biome Eco Stores is a delightful kit to ensure your friend's beloved green companions stay healthy and vibrant.
Other plant-related gift ideas include planters, raised garden beds, composting starter kits and even seeds of their favourite plants!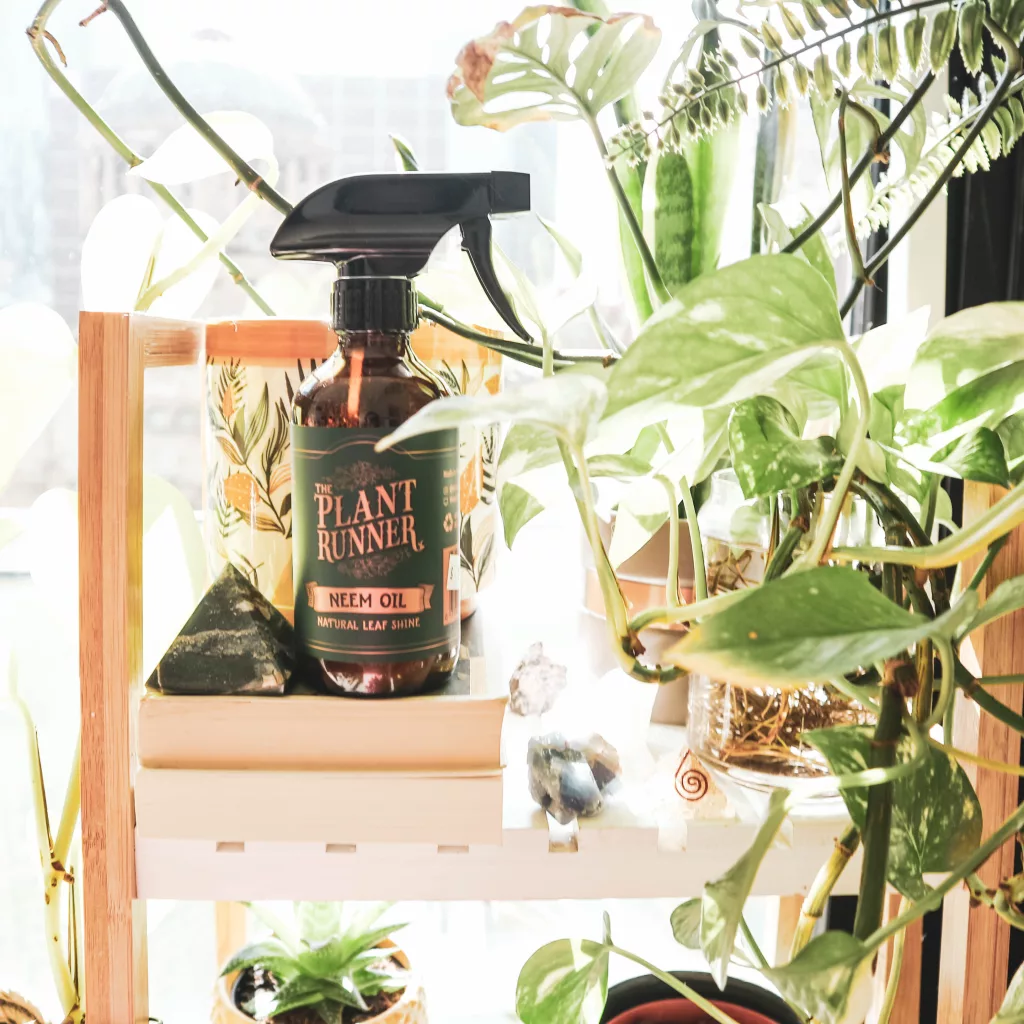 4. Yoga Accessories
For every yogi, the practice of yoga goes beyond physical exercise; it becomes a spiritual discipline, a means of self-discovery and connection to a higher consciousness.
Yoga accessories, such as high-quality yoga mats, props, meditation cushions, and incense, make wonderful and thoughtful Christmas gifts for your yogi friend. These items make up the essential tools to create a sacred space for any yoga practice.
If your yogi friend already has all the necessary equipment, then a subscription to an online yoga platform such as Alo Moves may just be what they need.
5. AN EXPERIENCE AT AN ANIMAL SANCTUARY Or Farm
As a firm believer in meaningful gifting, I can't help but emphasise how an animal sanctuary experience makes for a fantastic, heartwarming Christmas gift. This wholesome gift offers not just a day out but an opportunity to connect with and care for rescued animals, which is a profoundly touching experience.
For those eco-conscious and ethically-minded friends, here's a bonus – if your friend happens to be a vegetarian or vegan, this gift takes on even more significance. There's something incredibly special about supporting a cause that resonates with sustainable living and ethical treatment of animals.
Some places to check out include Edgar's Mission in Victoria and Sunflowers Animal Farm in Western Australia.
6. Planner or Gratitude Journal
For those on a spiritual path, setting intentions is one of the most important elements of any journey. It's a practice that guides decisions and aligns us with our inner compass. Meditation and journaling are two inseparable companions on this voyage, as they provide the space to reflect, explore, and document our evolving self.
For the perfect gift that encourages your friend to record their thoughts, a gratitude journal is a timeless choice. Yet, if you want to truly delight them, consider the Astrological Planner from Magic of I – a well-loved favourite among those who have an interest in astrology and metaphysics.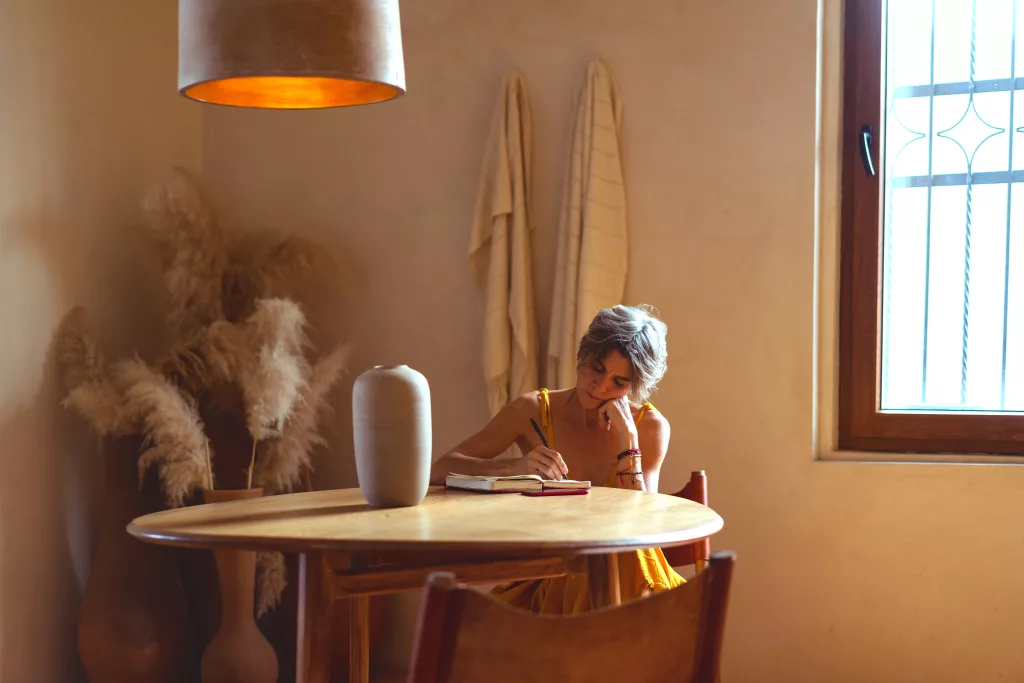 7. Chakra Cleansing Essential Oils
As we approach the New Year, chakra cleansing essential oils are the perfect Christmas gift. They offer a beautiful way to usher in fresh beginnings and a renewed focus on well-being. These unique blends of essential oils are like little bottles of serenity, created to align with our body's energy centres and bring balance and harmony into our lives.
Whether it's grounding, balancing, or opening up specific chakras, these oils are our allies in embracing the upcoming year with a mindful and purposeful outlook. They are a lovely reminder to begin the New Year not just with resolutions, but with a sense of inner peace and a fresh start filled with positive energy.
For a list of where to find Australian chakra cleansing essential oils, head over to this article.
8. Tarot Reading Or Healing Session
Does your friend have a favourite tarot reader or healer that they love to see? Or maybe they've mentioned that they want to get a reading done. Getting them a gift voucher or session is the perfect way to provide them with something to look forward to in the new year. And who knows, they might just discover something profound or life-changing from that one session.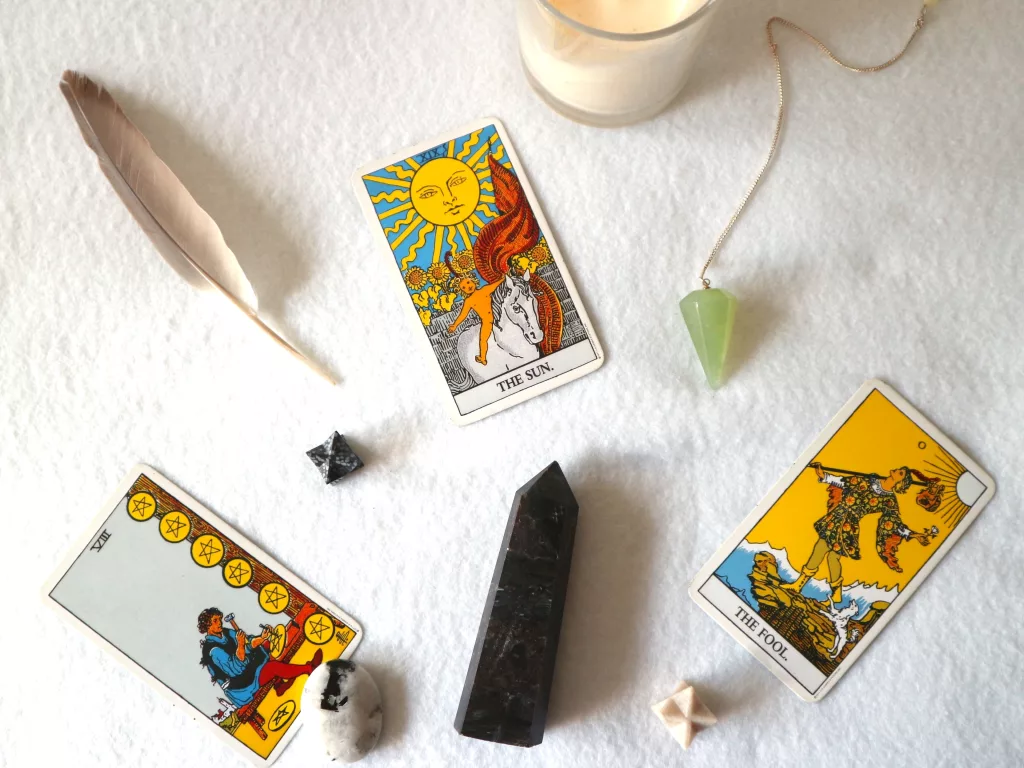 9. Personalised Birth Chart Report
In my opinion, everyone should get a birth chart report at least once in their lifetime. It's a fun item that unveils the mysteries of the cosmos using your date, time and place of birth. A birth chart report offers a unique and personalised window into our inner self and life path. It's a gift that goes beyond the holiday season, leaving a lasting impact on your friend's understanding of themselves and their place in the universe.
10. METAPHYSICAL STORE GIFT VOUCHER
If you're really stuck for gifts (or ran out of time), a gift voucher from your friend's favourite metaphysical store is a surefire way to bring delight into their spiritual world. Not only does it offer convenience and flexibility, but they get to select something that truly aligns with their interests and needs. It's a gift that not only relieves the pressure of finding the 'perfect' present but also ensures they receive something they genuinely desire. It's a win-win situation!
I hope this list helps you in your gift hunt, and that you find the perfect presents to spread joy and meaningful connections this holiday season.

—
Please note that some of the links in this post may be affiliate links and any purchase made through the links will give us a small commission (at absolutely no extra cost to you). These funds help us to keep sharing good vibes through this journal. Please read our Affiliate Disclaimer for more info.