Are you ready to embark on a journey towards great skin and wellness through holistic practices? Look no further than The Ayurveda Experience – a leading Ayurvedic skincare company dedicated to guiding you every step of the way.
The Ayurveda Experience bridges the gap between ancient Ayurvedic wisdom and modern-day living. Their carefully curated range of self-care products and services help you align your mind, body, and spirit.
The Ayurvedic approach to skincare is rooted in a deep understanding of the body's natural rhythms and needs. By addressing the root causes of skin issues, rather than simply masking the symptoms, Ayurvedic skincare can help you achieve a truly radiant complexion that glows from within.
Free 15-minute Virtual Ayurvedic Skincare Consultations
From personalised consultations to natural supplements and skincare, The Ayurveda Experience has everything you need to start your journey towards a more balanced and vibrant life.
Lucky for us, the team at The Ayurveda Experience is now offering free 15-minute virtual skincare consultations over video chat to assist customers in attaining their healthiest skin possible. With the guidance of an Ayurvedic skincare expert, you can develop a personalised skincare routine that is tailored to your unique needs and concerns. It doesn't matter where you are in the world, as long as you are over 18 and have access to the internet, you can schedule in a free virtual appointment.
During your free consultation, you'll have the opportunity to discuss your current skincare routine. This can include any specific concerns you may have such as acne, aging, dryness, or sensitivity. The Ayurveda Experience's skincare experts will analyse your skin and recommend the best products for desired results.
How to Schedule Your Free Skincare Consultation
To schedule your free skincare consultation, simply visit the website and fill out the consultation booking form. A skincare expert will then be in touch to schedule your appointment at a time that is convenient for you.
Whether you're a long-time Ayurveda practitioner or new to the world of natural skincare, The Ayurveda Experience's free skincare consultations are a great way to discover the transformative power of Ayurvedic skincare.
Don't miss out on this opportunity to achieve your best skin ever!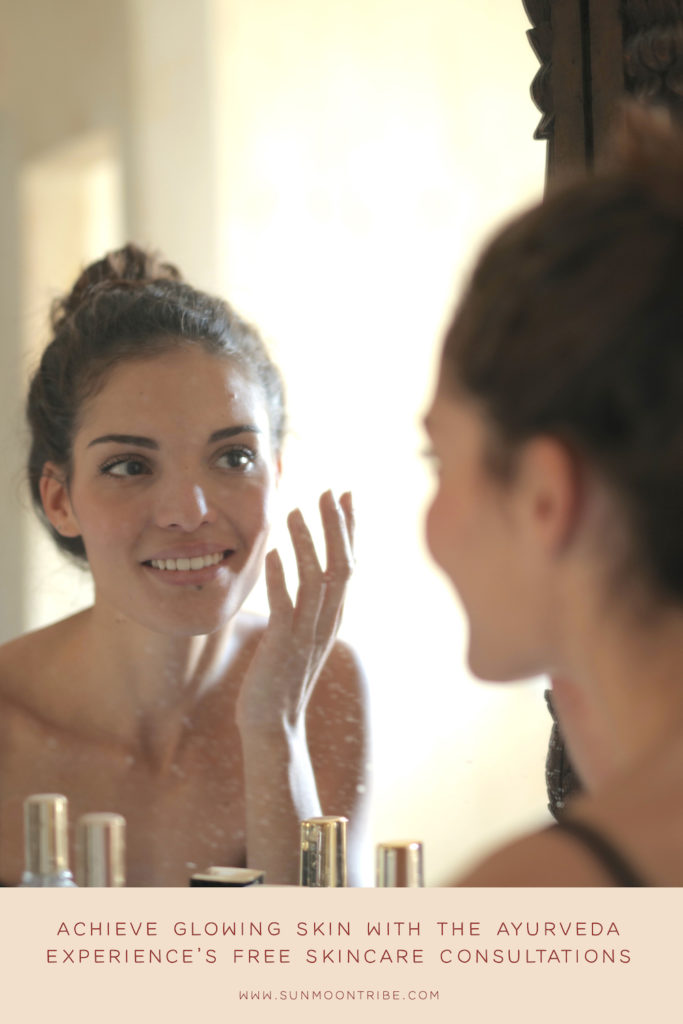 —
Please note that some of the links in this post may be affiliate links and any purchase made through the links will give us a small commission (at absolutely no extra cost to you). These funds help us to keep sharing good vibes through this journal. Please read our Affiliate Disclaimer for more info.